Empowering Youth & Families for a Brighter Tomorrow
Mental & Behavioral Health Services for Montana Kids & Families
At Youth Dynamics, we see a bright future for every child! Each year, we provide hope and healing to thousands of kids and families across Montana through our comprehensive, trauma-informed mental and behavioral health services. Learn more about support available through Youth Dynamics and how you can get involved.
Reigniting Hope
The Campaign for Youth Dynamics
We serve every child with any need, every day, anywhere in Montana.
A Better Boulder Campus
Since 2005, Youth Dynamics has operated a residential youth home campus in Boulder, MT. Beginning with two therapeutic youth homes, the campus was expanded in 2008 with two additional youth homes.
Partner with Us & Our Dream for the Future
Get Our Monthly Newsletter
Stay in the loop about what is ahppening around Youth Dynamics! Every month you get news about new mental health services in your area, cool parenting tips, and upcoming events delivered straight to your inbox!
Parent Education & Support
Individual & Family Therapy
Sexually Reactive Behavior Services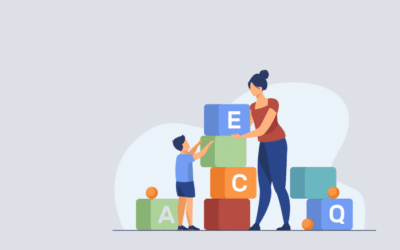 Life can be a roller coaster, full of unexpected twists and turns. And for our little ones, these sudden shifts can be overwhelming. That's where the magic of structure and predictability comes in. Giving kids a roadmap of their day, complete with signposts of what's...
Employment
We are always looking for qualified therapists, counselors & mentors.
 

Health Insurance

 

403(b) Retirement Plan

 

Paid Time Off

 

Employee Assistance Program
If you are a qualified, energetic, committed and self-motivated individual with a passion for helping youth and working to better mental health care in Montana, then you will fit right in! Being part of the Youth Dynamics team is being part of the solution for kids and families in Montana.
I was just going to tell you why I have changed. It was cause of you. You are probably wondering why it was you. Because I looked up to you as a counselor, friend, and someone I would like to be some day.
Youth Dynamics Alum
Peg has helped all of us learn to communicate effectively with each other, and how to pick up on behaviors that are of concern. It is a great support system that really helps.
Youth Dynamics Alum
It has helped to have the home visits each week, because if a problem comes up, we are able to deal with it right away, and learn how we, as parents, can effectively handle the situation and where we need to improve in our assessment of situations, and the resolving of it
Youth Dynamics Alum
The staff are wonderful people that truly put the kids and their problems first.
Youth Dynamics Alum
YDI has helped me by being able to tell others how I feel inside. Recently I have had the most fun with my FSA worker. I have been very grateful for the time we have spent together, and still will spend.
Youth Dynamics Alum
I think the group home really helped. The staff are wonderful people that truly put the kids and their problems first.
Youth Dynamics Alum
I like that it's all on me and I'm part of what's going on in my treatment
Current Youth Dynamics Client
I like how happy they are and they really invite you in.
Current Youth Dynamics Client
Love the people in Boulder. My daughter was there for a few months. She went in feeling negative and left positive and had new ways to work with her challenges. She misses the staff and thinks of them often. You've made a good lasting impression and hope she uses what you've taught her.
Parent of Current Youth Dynamics Client
Foster Care
Each year more than 3,000 Montana children enter foster care due to abuse, neglect and other serious difficulties within their families. However, the number of foster families available to provide safe, caring homes for these children has not kept up with the need.
Many youth improve through our mental health care. Best of all, we often hear from adult "YDI Youth" —of healthy families, successful careers, and lives lived to their full potential. It takes many people to help families grow. Staff, mentors, foster parents, respite providers, volunteers, community partners, and donors all make an impact that lasts a lifetime.
Thank You To Our Sponsors