Supporting Montana Youth with Their Recovery from Drugs and Alcohol
Substance use disorders are fairly common among adolescents, effecting approximately 6% of Montana youth.  Of the youth that experience substance use issues, 43% will also experience behavioral health issues.  Adolescents that use substances are also more likely to develop behavioral health issues such as depression, anxiety, and psychotic disorders. Substance use puts adolescents at risk for a host of other issues during their youth, including: physical injuries, sexual risk taking, aggression, legal problems, being a victim of crime, educational problems, suicide or self-injury, and social and family problems.
Early intervention for substance use issues is important for preventing issues later on in life.  Adolescents who reported that they began drinking before age 15 were almost four times more likely to be diagnosed with alcohol dependence at some point in their lives.
What are the benefits of referring a child to Youth Dynamics for substance use treatment?
Youth Dynamics is a licensed behavioral health center that has served Montana youth and families since 1985. Behavioral health issues are common among youth with substance use issues.  Youth Dynamics gives youth the best chance for overall recovery and success by treating behavioral health issues alongside substance use issues.  Youth Dynamics has a huge team of educated professionals who work directly with youth and families to provide an individualized course of treatment to meet each child's specific needs.
How do I refer a child and get them enrolled for support and treatment?
There are several options for referring a child for substance use services.  The first option is for a caregiver or referring agency to use the contact us option on our website to be linked to their local Youth Dynamics office.  The second option is to call one of our local offices or call 1-877-458-7022 to be linked to their local office.  Lastly, a caregiver or referring agency can stop by one of our local offices to fill out an application for services and schedule an appointment for an intake assessment. Youth Dynamics works with new youth and families we can start treatment and supportive services ASAP.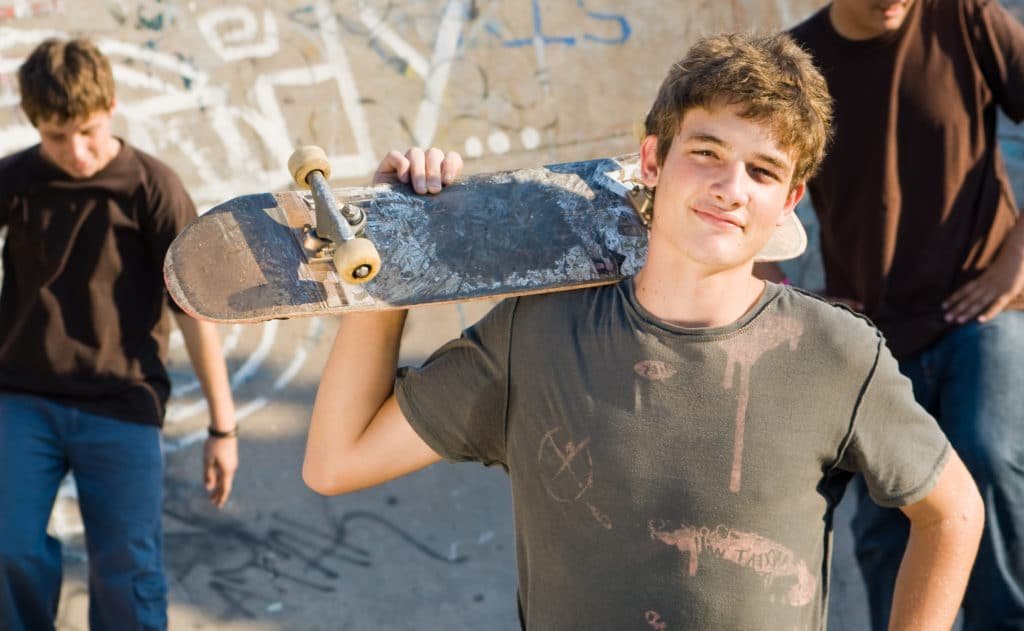 What do substance use services look like for youth at Youth Dynamics?
Once enrolled in our program, substance use services are tailored to meet the needs of each youth.  We have four different components to our substance use services.
Prevention and Education
Prevention and education is offered to youth who are at risk for developing substance use issues through family history or social exposure to substance use.
The key areas of focus in the prevention and education component include: anger, self-esteem, trust, positive/assertive communication, and family dynamics/history.
Youth in the prevention and education component go through an assessment so that a licensed addictions counselor can recommend an effective and appropriate course of treatment.
If youth have already participated in a treatment program, new approaches are considered to help a youth make lasting lifelong changes.
Intensive Outpatient Services
Youth Dynamics intensive outpatient services are provided over a fifteen week period. Intensive services have three group sessions per week and one individual session for youth.
For youth that qualify, we can provide mental health treatment simultaneously with substance abuse treatment.
The focus of treatment is education about addiction, building self-esteem, learning about the recovery process. There is is also a deeper exploration and education on issues addressed in the prevention and education component.
Youth Dynamics will work with youth on building skills to help them thrive in their home and community.
In intensive outpatient services, Youth Dynamics also provides education to parents and caregivers on recovery and substance abuse issues.
Outpatient Program
Youth Dynamics outpatient substance use program is offered four hours per week over a fifteen week period.
Youth Dynamics outpatient program's key areas of focus include education about addiction as a disease and behavioral health issues.
Our outpatient program helps youth develop healthy coping skills and explore new interests and hobbies which will support them in a drug and alcohol free life.
 Aftercare
Aftercare can begin immediately after our outpatient programs are completed.
Our aftercare program has the following key areas of focus: developing a healthy support system, exploring new interests and hobbies, and strategies for living a sober lifestyle.
Youth in our aftercare program are exposed to a variety of different recovery programs to help them find the best one to support them in their recovery.
Once aftercare is complete, Youth Dynamics provides follow up assistance to help support the unique needs of each youth's recovery. This gives youth someone who holds them accountable and provides support throughout the stages of recovery.
To find out more fill out the contact us form on our website and a local Youth Dynamics licensed addictions counselor or area manager will contact you.  You can also stop by your local office or call 1-877-458-7022 to be transferred to a Youth Dynamics near you.