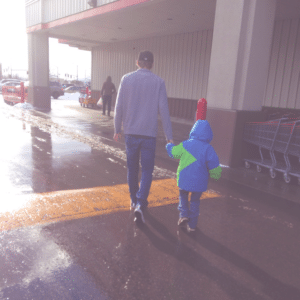 Arguably our most popular service, our therapeutic mentor program is available to youth through all twenty of our community offices.  The program aims to help children learn and practice the skills needed to be successful and thrive at home and in the community.  Mentors can work with children across several different settings, including home, school, and in the community.
The program is available to youth ages 0-18.  Youth working with other mental health agencies are welcome to utilize our mentor program, and we welcome referrals.  We can work closely with other agencies, acting as an extension to a child's treatment, working to help children practice the skills they learn in therapy or in other mental health services.
Mentors work to help children develop and practice healthy coping skills, build appropriate social skills, or learn behaviors that will help them develop healthy relationships with caregivers.  For example, a youth experiencing depression may benefit from learning skills to manage symptoms such as physical activity, crafts, or journaling.  A child experiencing anxiety may benefit from learning and practicing socialization with adults and other children.  Lastly, a child whose behaviors put them at risk for being unable to stay in a public school setting, may benefit greatly from an in-school mentor who can keep them on track throughout the day.
Youth can work with mentors anywhere from 2 to 30 hours a week, depending on their individual needs and availability.  The service is truly individualized to each child and family; families can decide when they are available, and who they would like their child to work with.  Mentors are available seven days a week, including after school and weekends.
If you are interested in our therapeutic mentor service or would like to hear more, please contact your local community office.  You can also go through the contact us page on our website, and you will be contacted by a local manager who can answer your questions and get a child started in our program.