A simple shift in language, turning negative phrasing into positive, can significantly impact how kids receive our messages.
Check out the examples below on how to flip a "no" into a "yes" when responding to your little ones: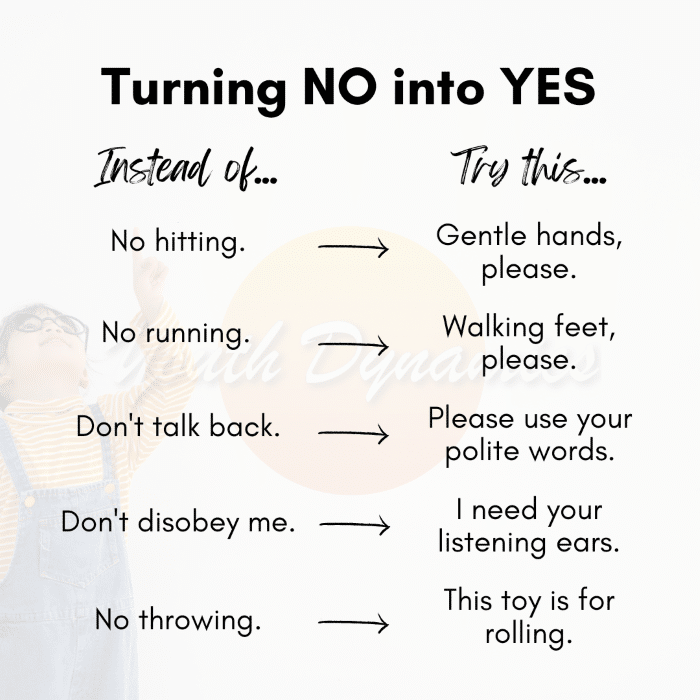 Done regularly, a move toward more positive verbiage holds power to:
⭐ Enhance relationships
⭐ Encourage positive behavior
⭐ Increase cooperation
⭐ Reduce conflict
⭐ Boost self-esteem
⭐ Increase motivation
Do you know a child or family in need of support?
Youth Dynamics offers a full continuum of behavioral health services through 30 locations across Montana, designed to help kids heal and strengthen families. Contact us today via our website or call us at 406-245-6539 to learn more and get started.
Want more?
Check out the rest of our blog and follow us on social media. You can find us on LinkedIn at Youth Dynamics of Montana, Instagram @youthdynamicsmt, and Facebook at Youth Dynamics of Montana & People of Youth Dynamics.