Life's full of lessons—Harsh yet necessary truths. And the quotes below? They cut straight to the meat of what we need to hear to grow!
If you're looking for fluff, this isn't your article. But if you appreciate directness, please read on! Below are thirteen of our best quotes that illustrate the blunt realities of life.
Quote 1: No matter what you do, someone will have something negative to say. Try not to take it personally. People judge and criticize other people's lives when they're not happy with their own. – Lori Deschene
Quote 2: Be careful not to dehumanize people you disagree with. In our self-righteousness, we can easily become the very things we dislike in others. – Marc & Angel
Quote 3: You will always be too much for some people— too unique, too witty, too sensitive, too darn edgy. If you round out your edges to make them happy, you will lose your edge. Apologize for your shortcomings— for being human. But don't apologize for being who you are. – Marc & Angel
Quote 4: Never blame someone else for the road you're on. That's your asphalt. – Unknown
Quote 5: No one wins at chess by only moving forward. Sometimes you must move backward to put yourself in a position to win. And that's a good metaphor for life, too. – Marc & Angel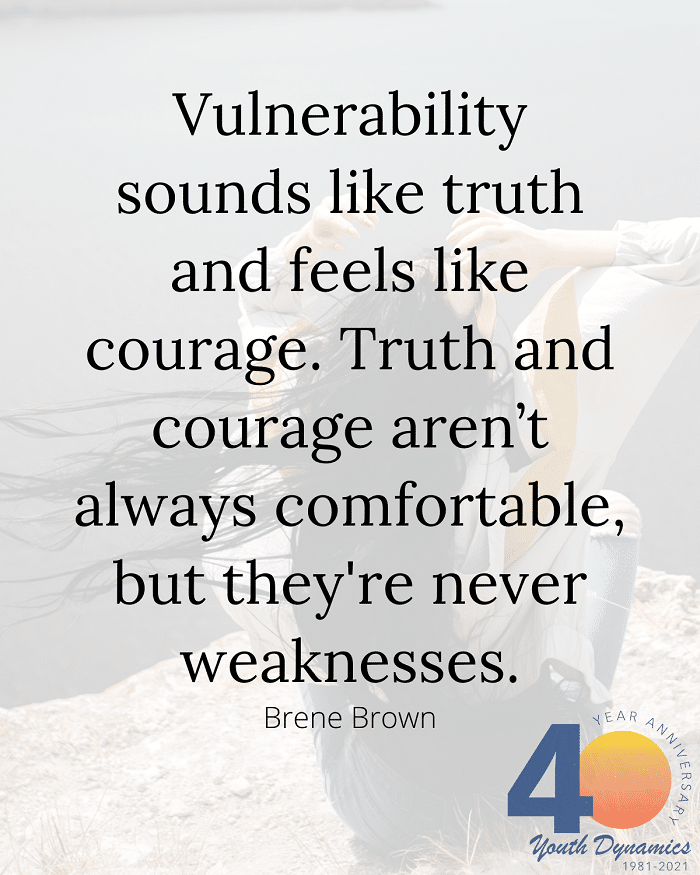 Quote 6: Vulnerability sounds like truth and feels like courage. Truth and courage aren't always comfortable, but they're never weaknesses. – Brene Brown
Quote 7: You're afraid of surrender because you don't want to lose control. But you never had control; all you had was anxiety. – Elizabeth Gilbert
Quote 8: If you are helping someone and expecting something in return, you are doing business, not kindness. – Unknown
Quote 9: When you hear only what you want to hear, you're not listening. When you read only to confirm what you know, you're not learning. Stretch yourself. That's how you grow. – Marc & Angel
Quote 10: Live your truth boldly. Others may decide to think less of you, but it isn't your job to prove worth. It's your job to live knowing your worth can never be defined by another's assumptions. Hold your head high, be proud, carry on. – Rachel Marie Martin
Quote 11: You can't control how other people receive your energy. Anything you do or say gets filtered through the lens of whatever they are going through at the moment, which is not about you. Just keep doing your thing with as much integrity and love as possible. – Nanea Hoffman
Quote 12: Healing starts when we can recognize the part we play in our suffering. – Zoe Crook Therapy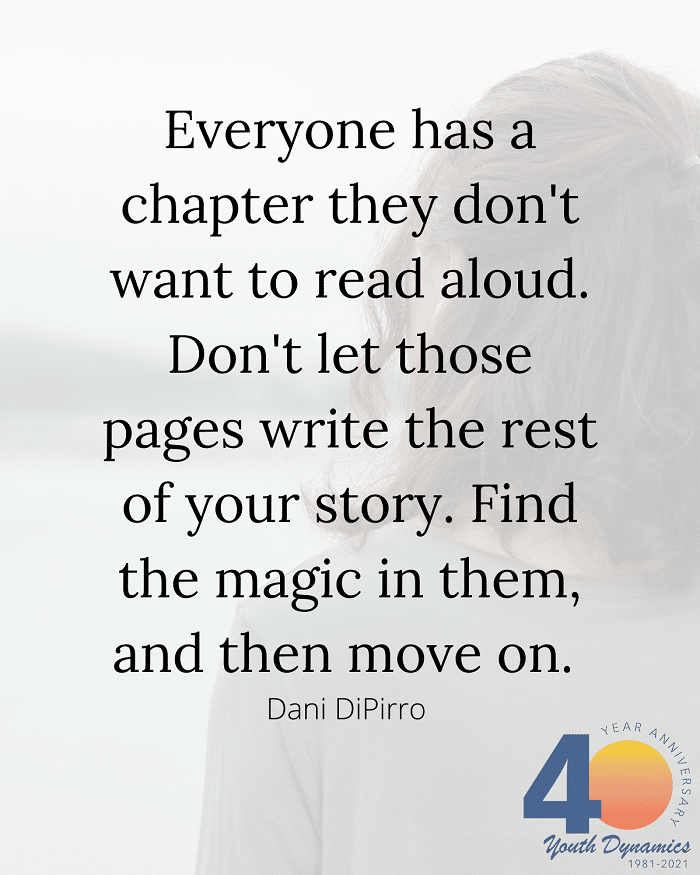 Quote 13: Everyone has a chapter they don't want to read aloud. Don't let those pages write the rest of your story. Find the magic in them, and then move on. – Dani DiPirro
Want More?
If you enjoyed this article, check out the rest of our blog today and make sure to follow us on social media. You can find us on Instagram at youthdynamicsmt, and Facebook at Youth Dynamics of Montana, and People of Youth Dynamics.