Great things don't come to those who work hard. They come with focused, strategic effort. And that requires keeping it simple—to practice discipline and say no much more than saying yes.
Below are sixteen quotes illustrating the power of focused effort.
Quotes on the Power of Focused Effort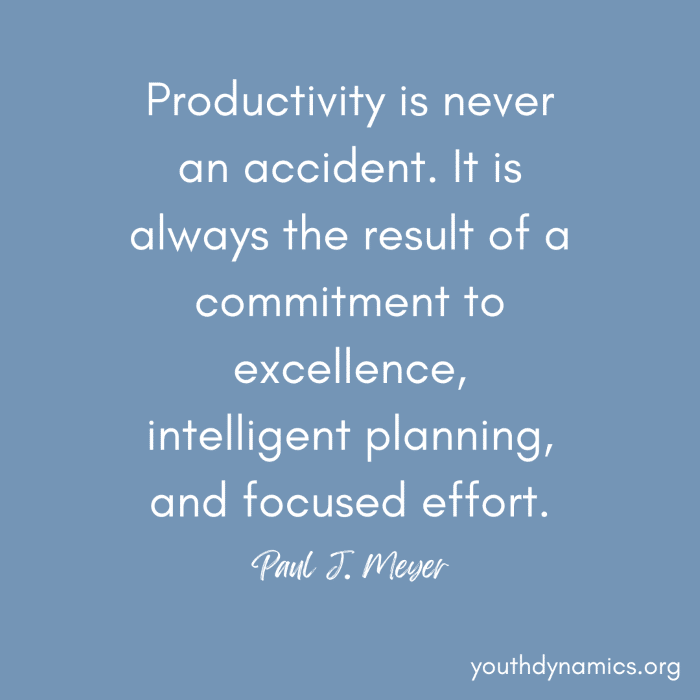 Quote 1: Productivity is never an accident. It is always the result of a commitment to excellence, intelligent planning, and focused effort. – Paul J. Meyer
Quote 2: Juggling, multitasking, and other forms of "attention shifting" are highly inefficient. Simply, the brain works much faster and more accurately when attention is focused, for a stretch of time, on one thing at a time. – Harvard Business Review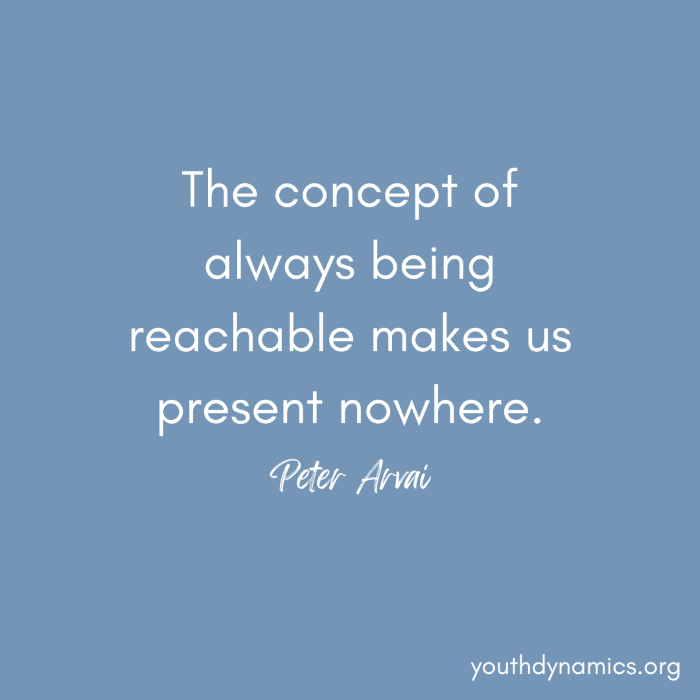 Quote 3: The concept of always being reachable makes us present nowhere. – Peter Arvai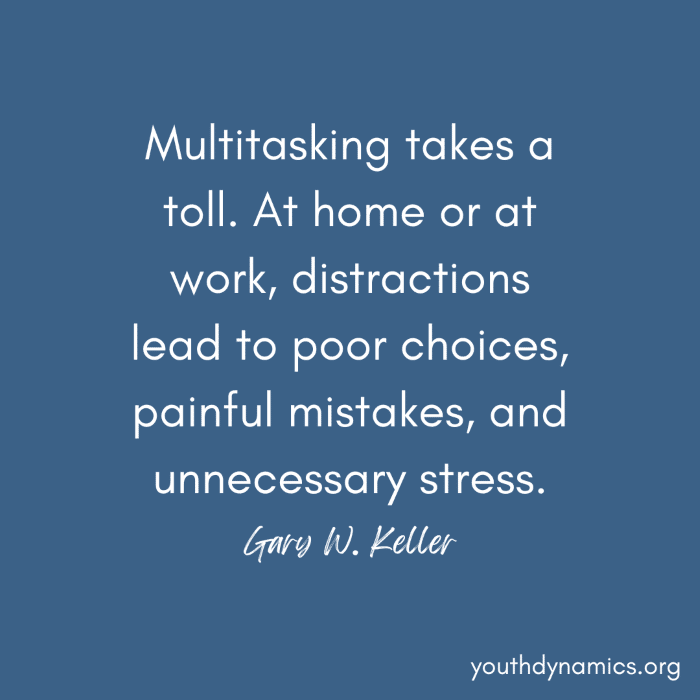 Quote 4: Multitasking takes a toll. At home or at work, distractions lead to poor choices, painful mistakes, and unnecessary stress. – Gary W. Keller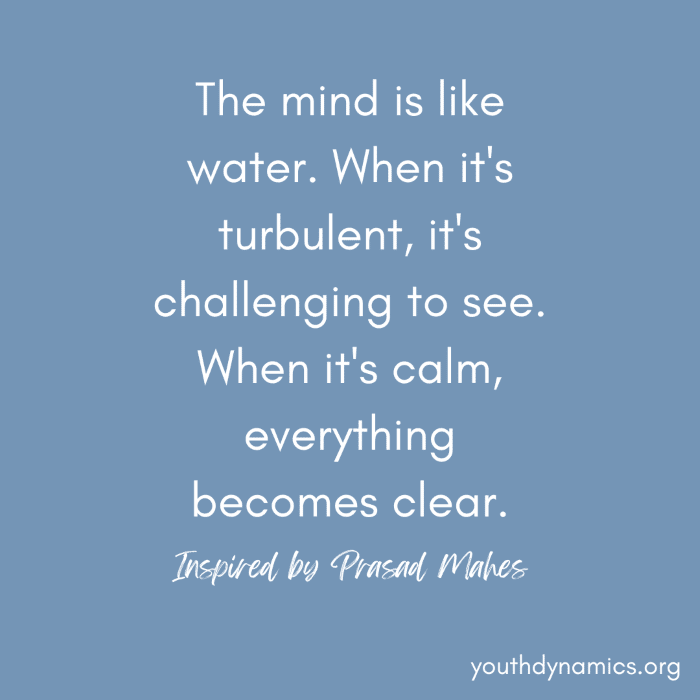 Quote 5: The mind is like water. When it's turbulent, it's challenging to see. When it's calm, everything becomes clear. – Inspired by Prasad Mahes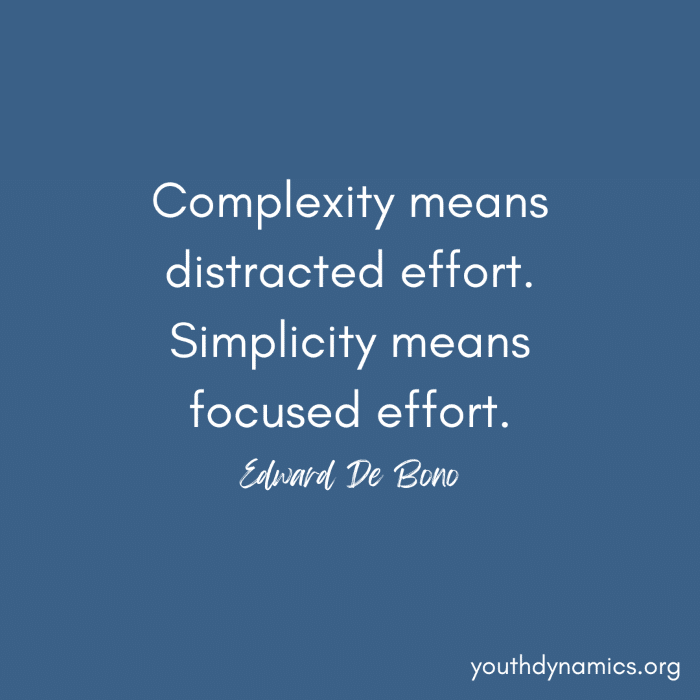 Quote 6: Complexity means distracted effort. Simplicity means focused effort. – Edward De Bono
Quote 7: Simplicity of approach is always best. – Charlie Chaplin
Quote 8: Doing less is often harder than doing more. – Inspired by Carolyn Rubenstein
Quote 9: You can do anything—but not everything. – David Allen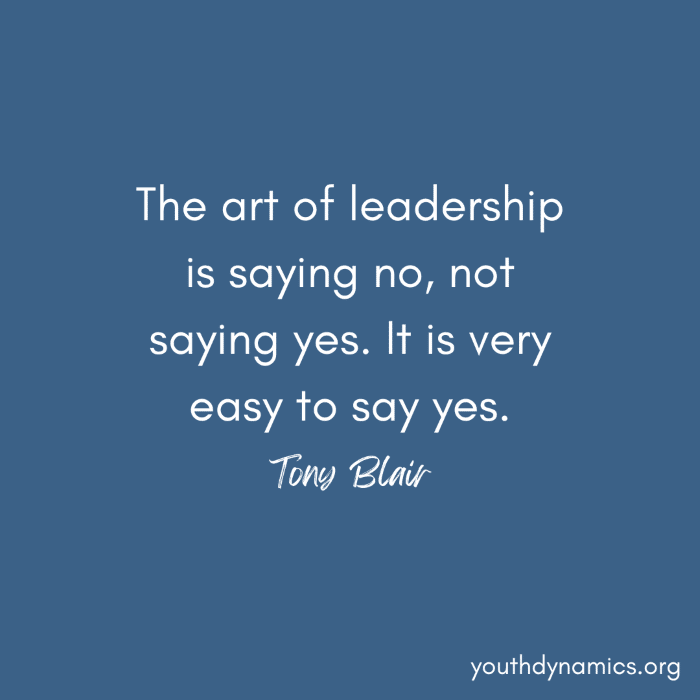 Quote 10: The art of leadership is saying no, not saying yes. It is very easy to say yes. – Tony Blair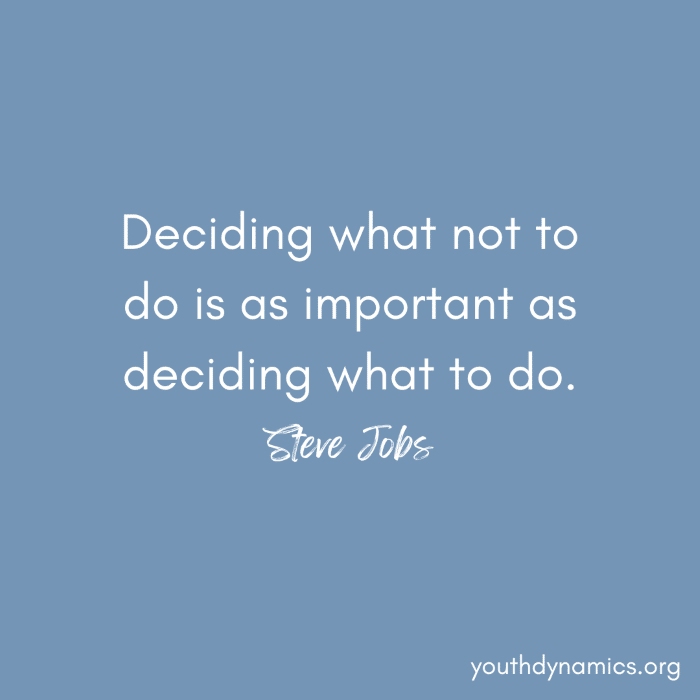 Quote 11: Deciding what not to do is as important as deciding what to do. – Steve Jobs
Quote 12: Time and energy are limited. Any successful person has to decide what to do in part by deciding what not to do. – Angela Duckworth
Quote 13: It's only by saying no that you can concentrate on the things that are really important. – Steve Jobs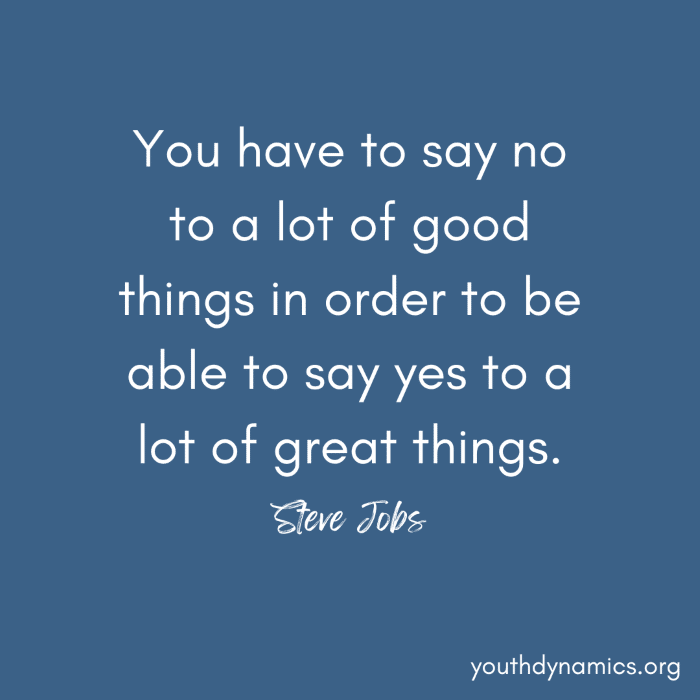 Quote 14: You have to say no to a lot of good things in order to be able to say yes to a lot of great things. – Steve Jobs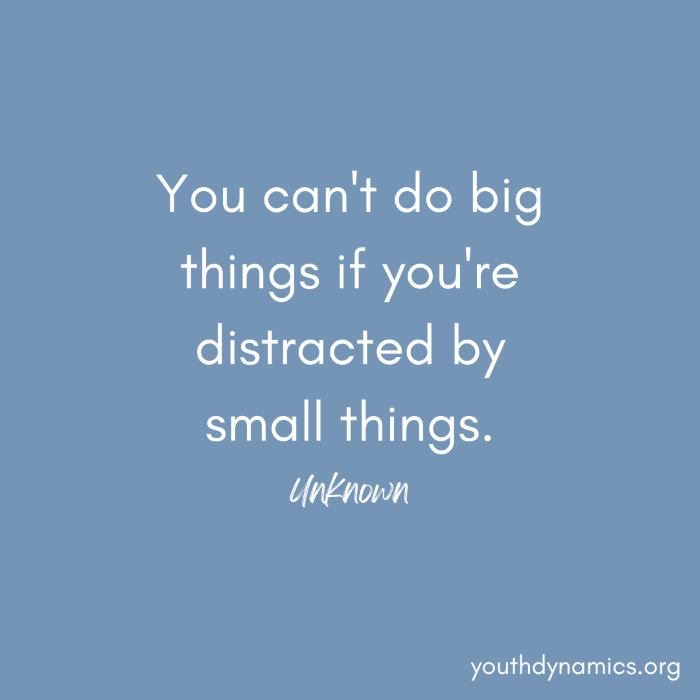 Quote 15: You can't do big things if you're distracted by small things. – Unknown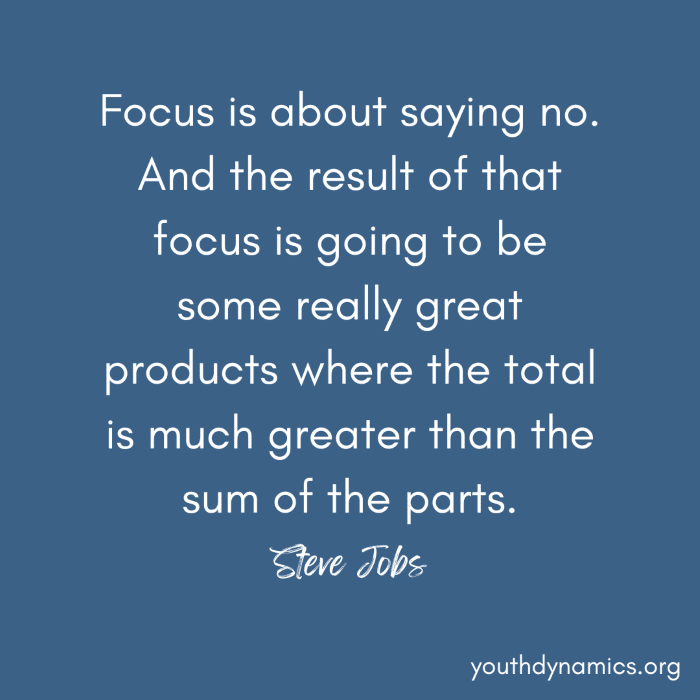 Quote 16: Focus is about saying no. And the result of that focus is going to be some really great products where the total is much greater than the sum of the parts. – Steve Jobs
Want more?
Check out the rest of our blog and follow us on social media. You can find us on LinkedIn at Youth Dynamics of Montana, Instagram @youthdynamicsmt, and Facebook at Youth Dynamics of Montana & People of Youth Dynamics.