2021's been quite the trek! And on the path, there's been plenty of lessons learned. Below are eighteen quotes encompassing the journey and growth that sprung from the last twelve months.
Quote 1: We often take for granted the aspects of our lives that most deserve our attention and gratitude. Look around right now and be thankful— for your health, family, comforts, home. Nothing lasts forever. – Marc & Angel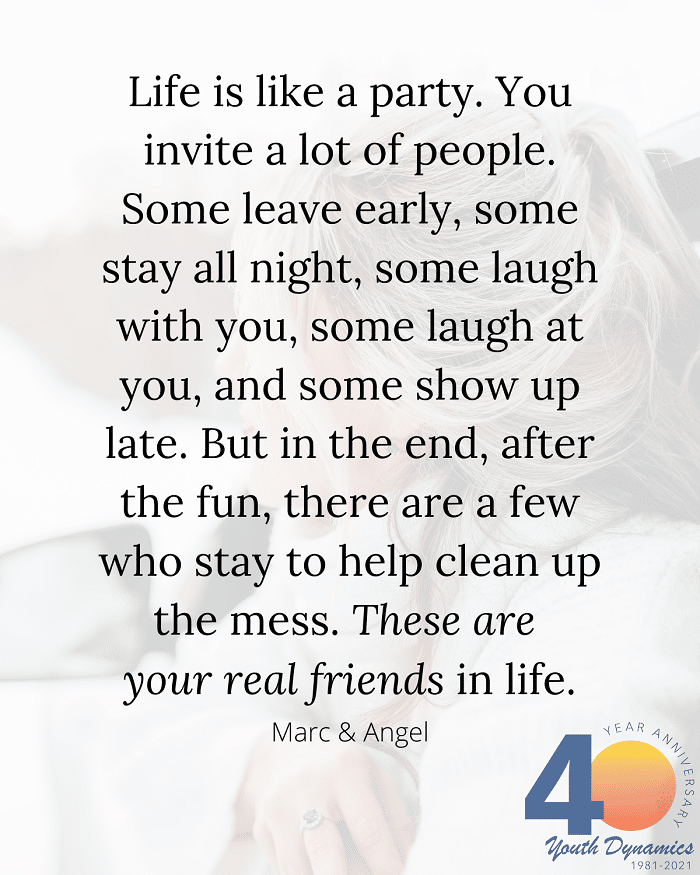 Quote 2: Life is like a party. You invite a lot of people. Some leave early, some stay all night, some laugh with you, some laugh at you, and some show up late. But in the end, after the fun, there are a few who stay to help clean up the mess. These are your real friends in life. – Marc & Angel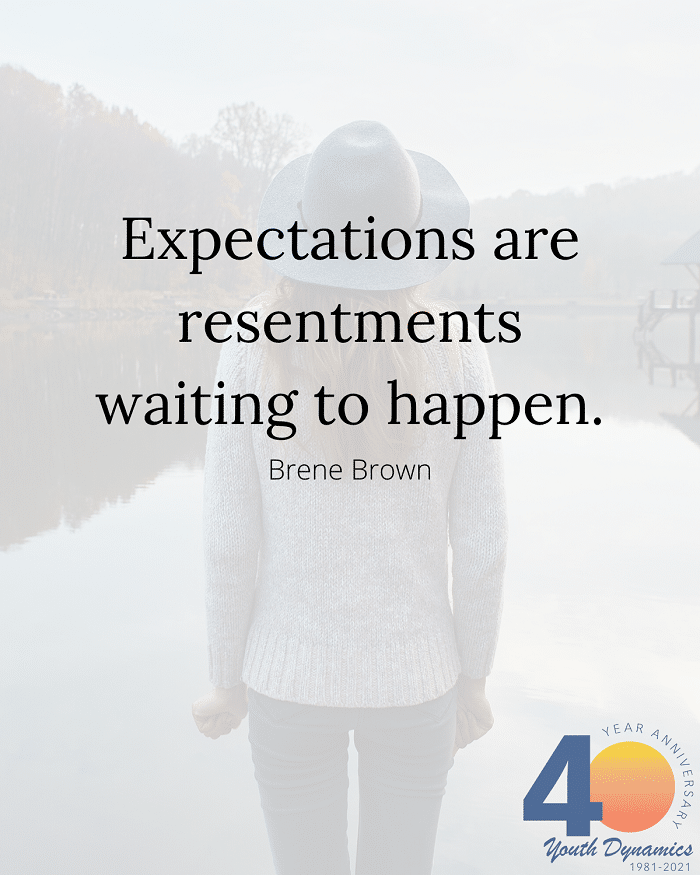 Quote 3: Expectations are resentments waiting to happen. – Brene Brown
Quote 4: Letting go of our suffering is the most difficult work we will ever do. – Unknown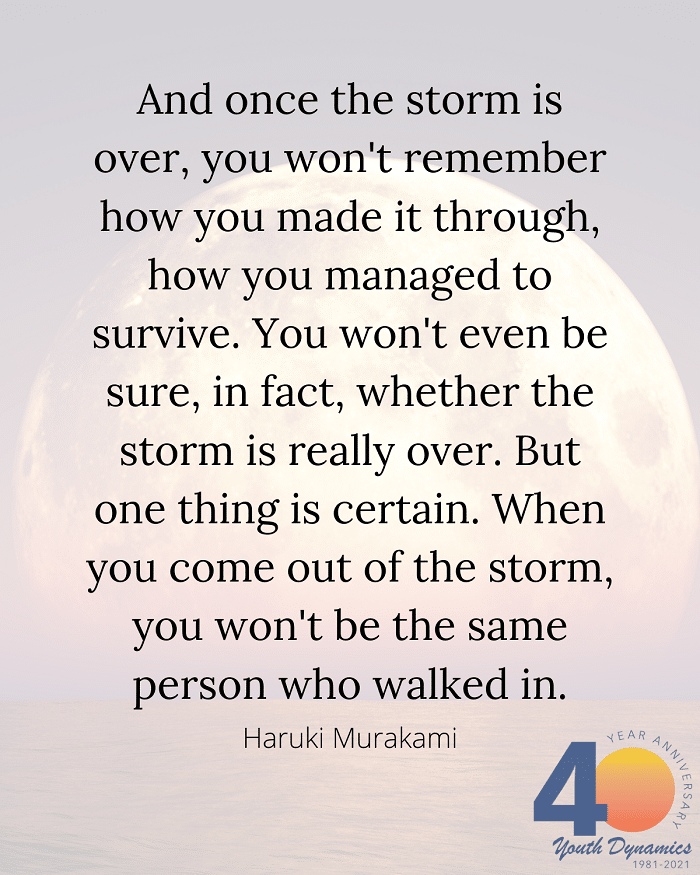 Quote 5: And once the storm is over, you won't remember how you made it through, how you managed to survive. You won't even be sure, in fact, whether the storm is really over. But one thing is certain. When you come out of the storm, you won't be the same person who walked in. – Haruki Murakami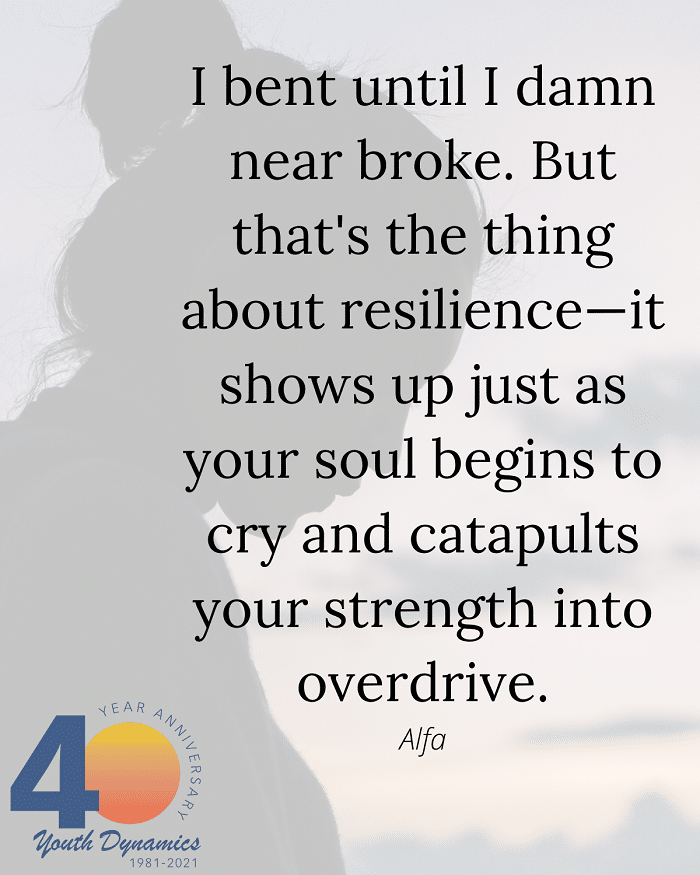 Quote 6: I bent until I damn near broke. But that's the thing about resilience—it shows up just as your soul begins to cry and catapults your strength into overdrive. – Alfa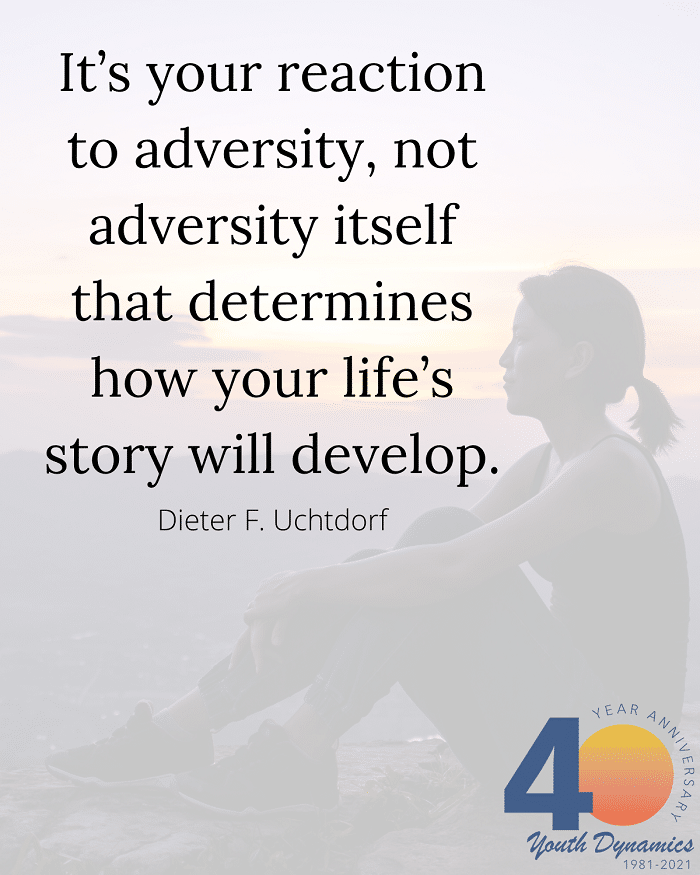 Quote 7: It's your reaction to adversity, not adversity itself, that determines how your life's story will develop. – Dieter F. Uchtdorf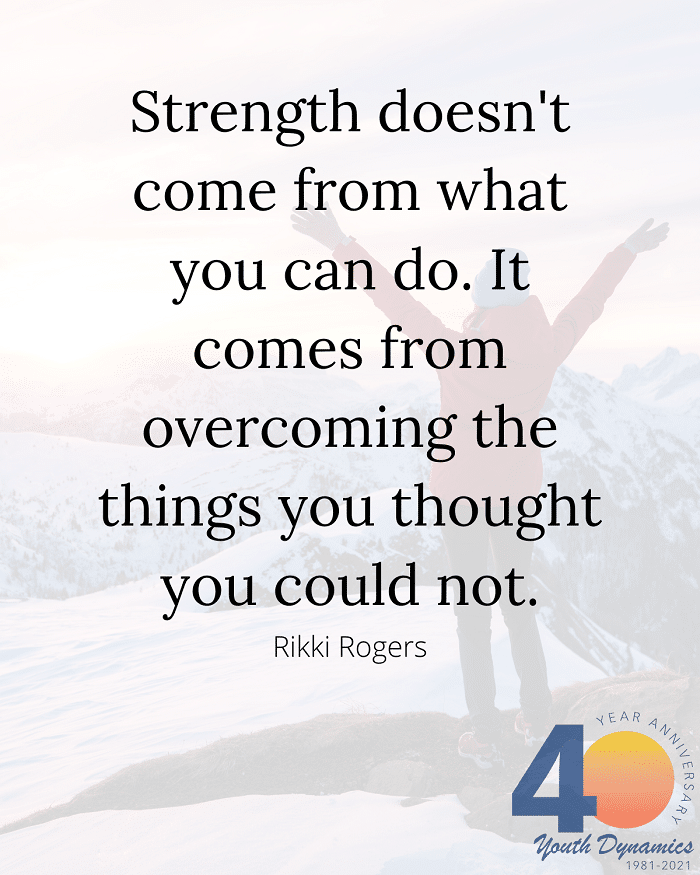 Quote 8: Strength doesn't come from what you can do. It comes from overcoming the things you thought you could not. – Rikki Rogers
Quote 9: Courage doesn't always roar. Sometimes courage is the little voice at the end of the day that says, "I'll try again tomorrow." – Mary Anne Radmacher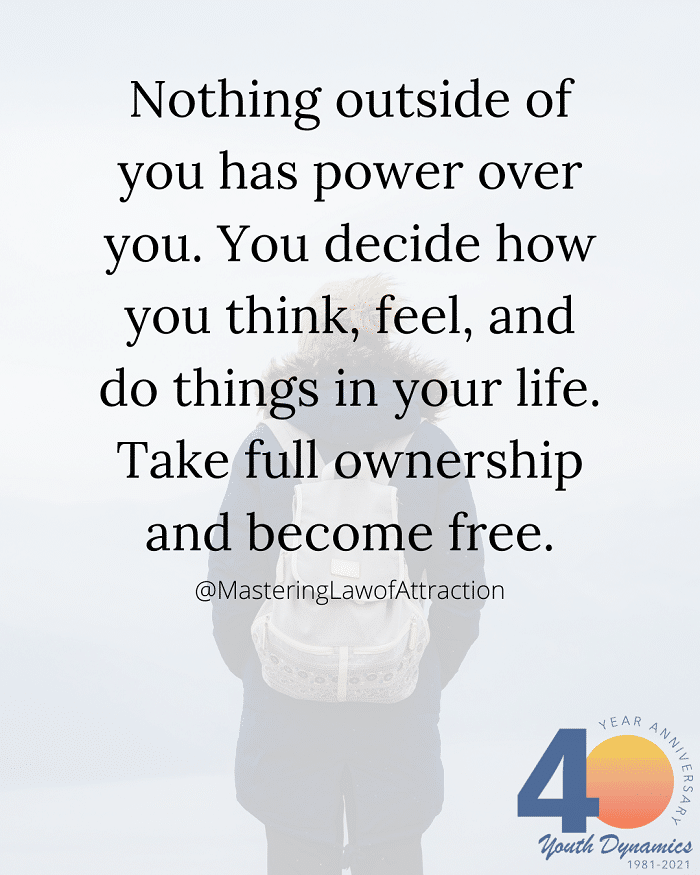 Quote 10: Nothing outside of you has power over you. You decide how you think, feel, and do things in your life. Take full ownership and become free. – @masteringlawofattraction
Quote 11: Someone said, "anger is sadness that has had nowhere to go for a very long time," and I'll never forget that. – Unknown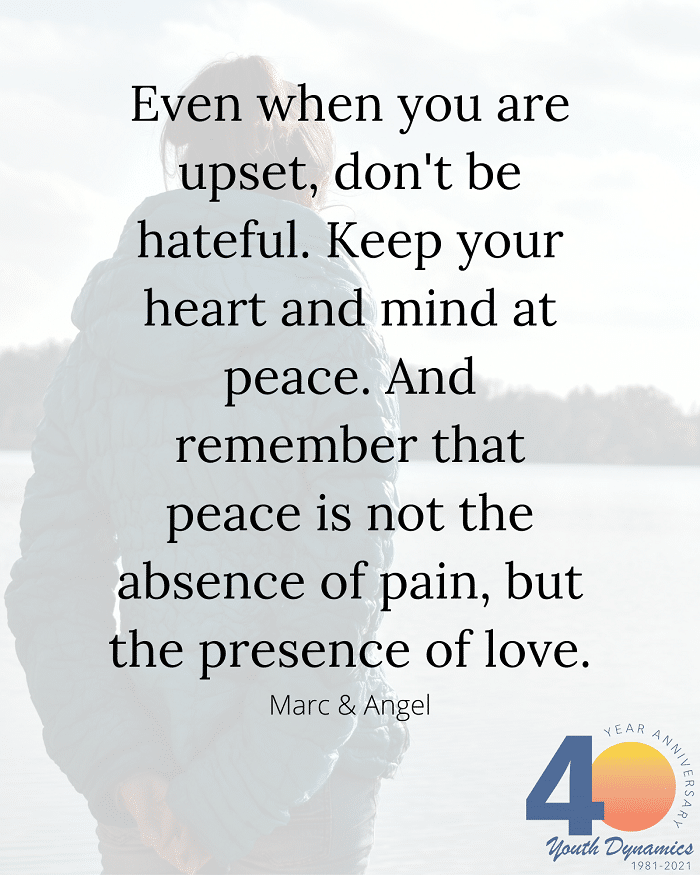 Quote 12: Even when you are upset, don't be hateful. Keep your heart and mind at peace. And remember that peace is not the absence of pain but the presence of love. – Marc & Angel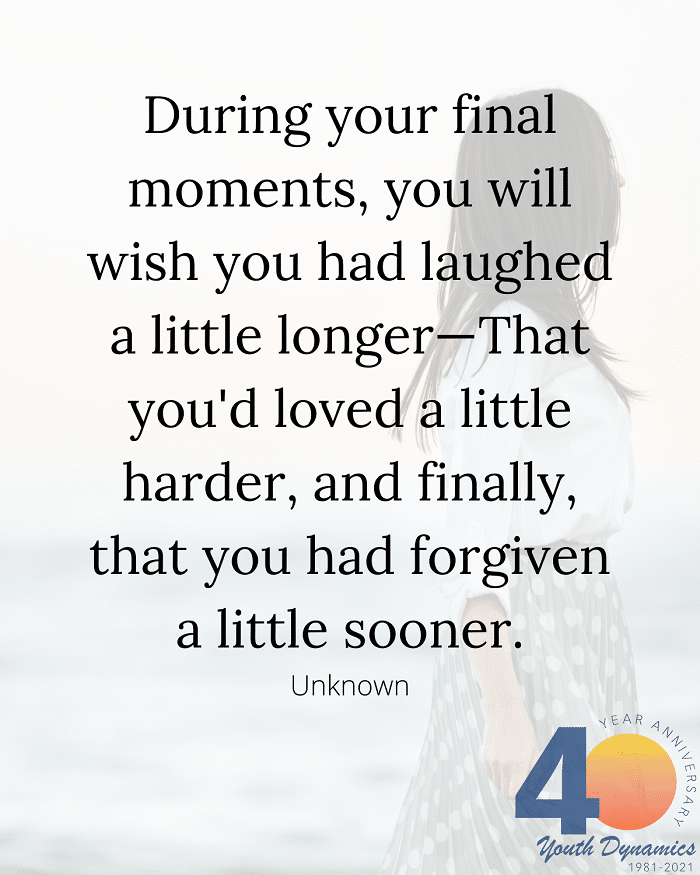 Quote 13: During your final moments, you will wish you had laughed a little longer—That you'd loved a little harder, and finally, that you had forgiven a little sooner. – Unknown
Quote 14: Tomorrow is not promised. Leave no apology or "I love you" unsaid. – Lauren Fortenberry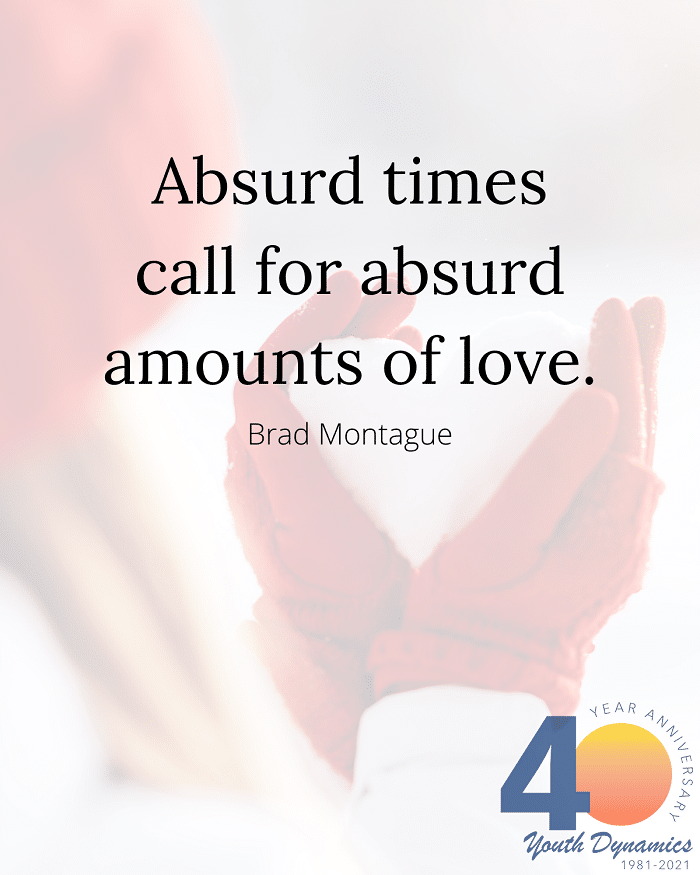 Quote 15: Absurd times call for absurd amounts of love. – Brad Montague
Quote 16: She didn't know the path. She didn't see the way. But it didn't matter. She kept going. She kept putting one foot in front of the other. She kept showing up. She kept giving. She kept trying. And eventually, the path became clearer, and she found that she was indeed brave. – Rachel Marie Martin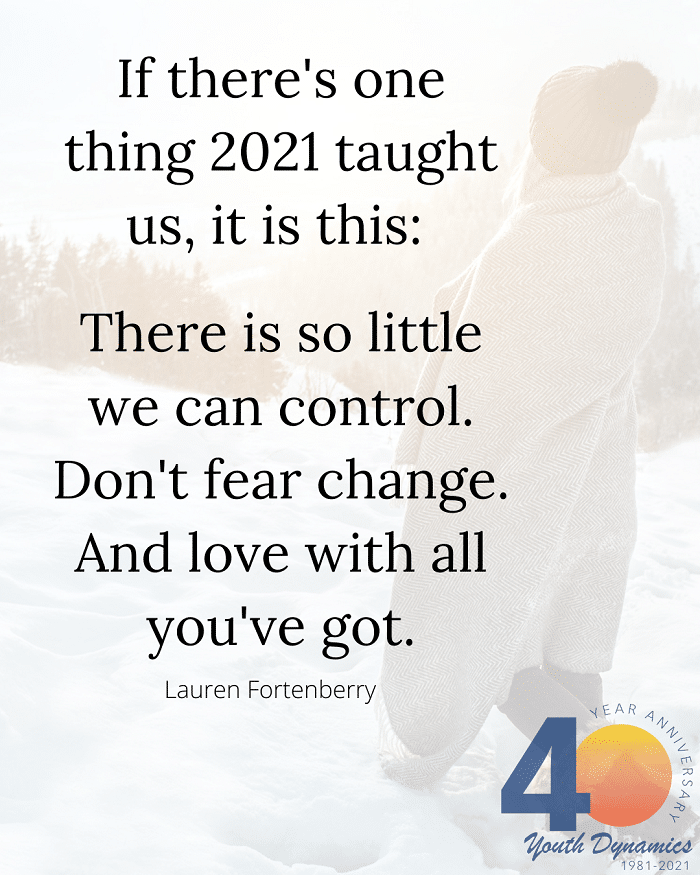 Quote 17: If there's one thing 2021 taught us, it is this: There is so little we can control. Don't fear change. And love with all you've got. – Lauren Fortenberry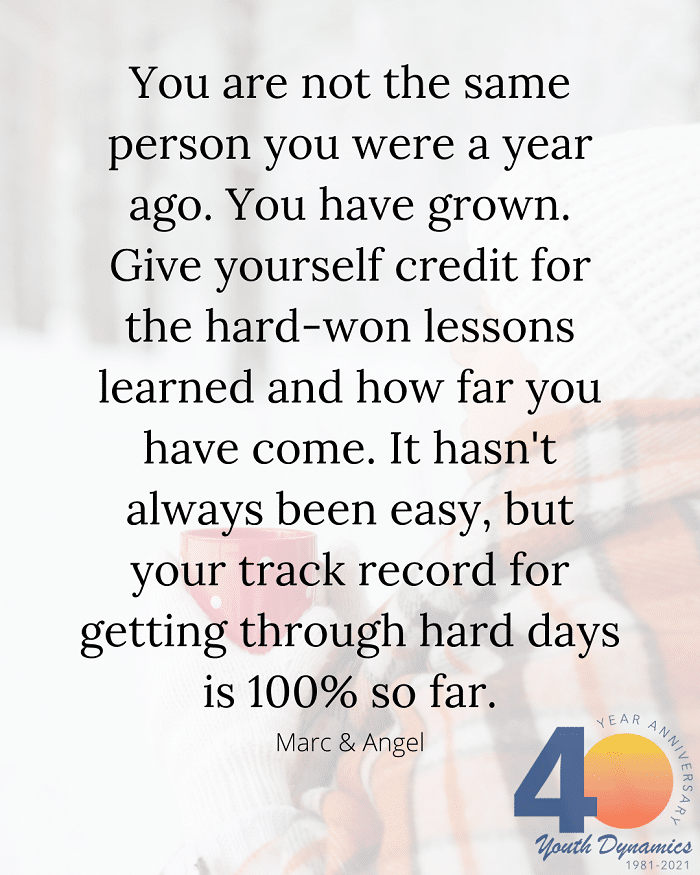 Quote 18: You are not the same person you were a year ago. You have grown. Give yourself credit for the hard-won lessons learned and how far you have come. It hasn't always been easy, but your track record for getting through hard days is 100% so far. – Marc & Angel
Want more?
If you found this article helpful, check out the rest of our blog today, and make sure to follow us on social media. You can find us on Instagram at youthdynamicsmt, and Facebook at Youth Dynamics of Montana, and People of Youth Dynamics.