Are you a perfectionist? If so, you know living up to it is an impossible mark. The need for flawlessness—to look and do everything just right—you get buried under the weight of it.
Below are eighteen quotes on the journey to overcoming perfectionism.
Exploring & Overcoming Perfectionism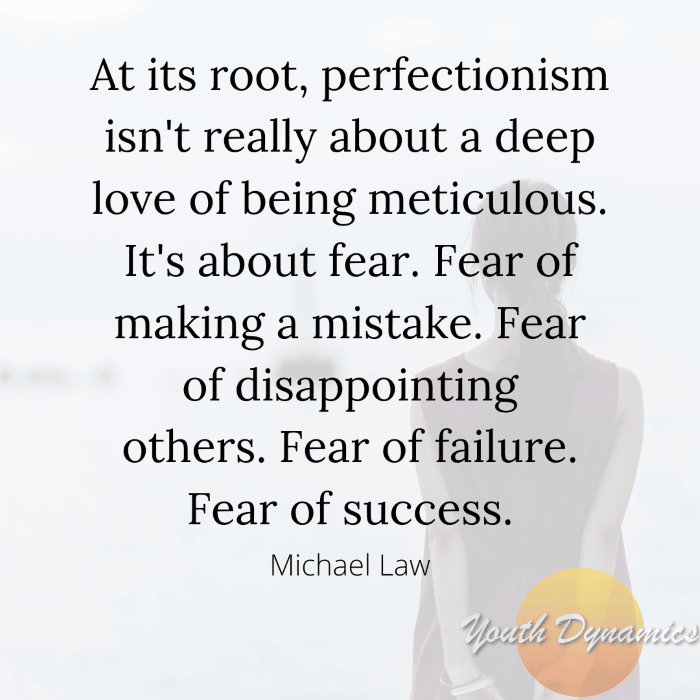 Quote 1: At its root, perfectionism isn't really about a deep love of being meticulous. It's about fear. Fear of making a mistake. Fear of disappointing others. Fear of failure. Fear of success. – Michael Law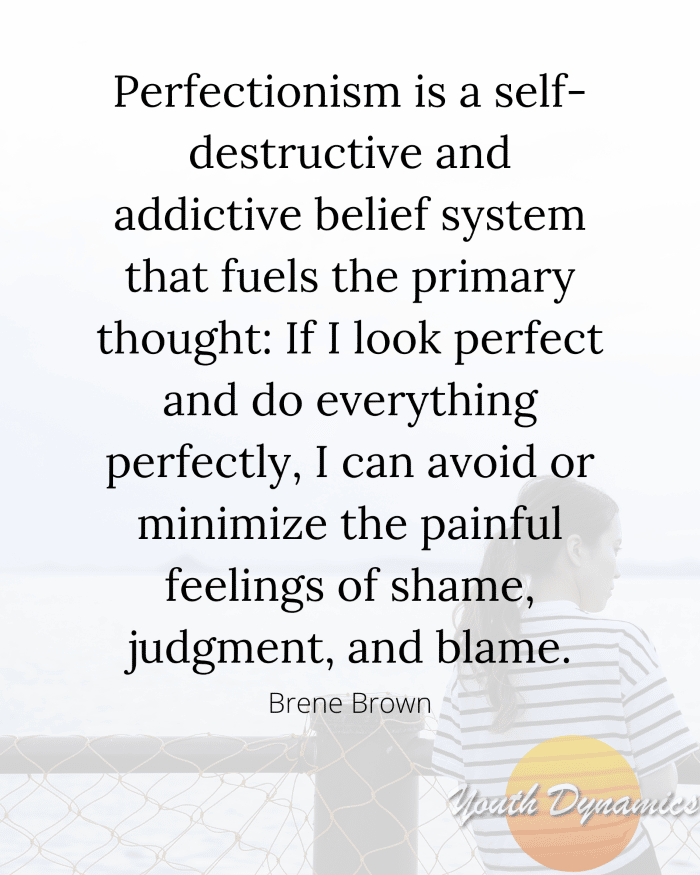 Quote 2: Perfectionism is a self-destructive and addictive belief system that fuels the primary thought: If I look perfect and do everything perfectly, I can avoid or minimize the painful feelings of shame, judgment, and blame. – Brene Brown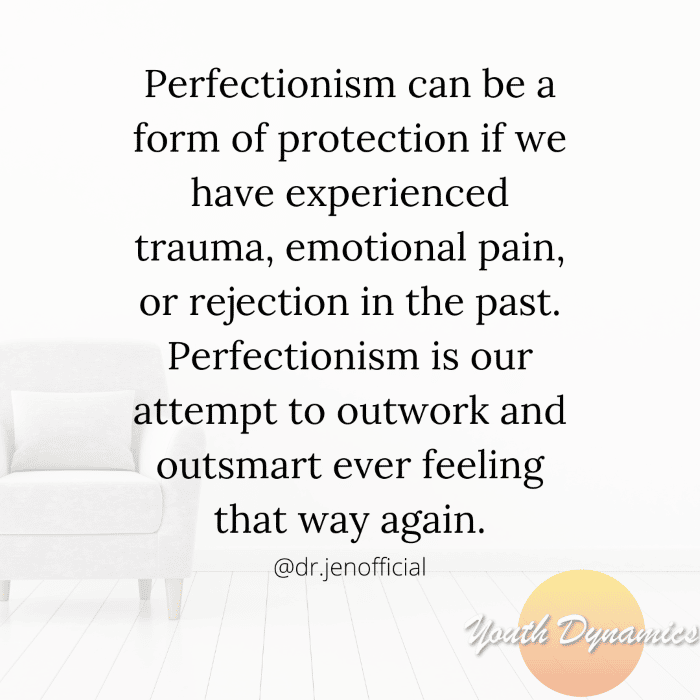 Quote 3: Perfectionism can be a form of protection if we have experienced trauma, emotional pain, or rejection in the past. Perfectionism is our attempt to outwork and outsmart ever feeling that way again. – @drjenofficial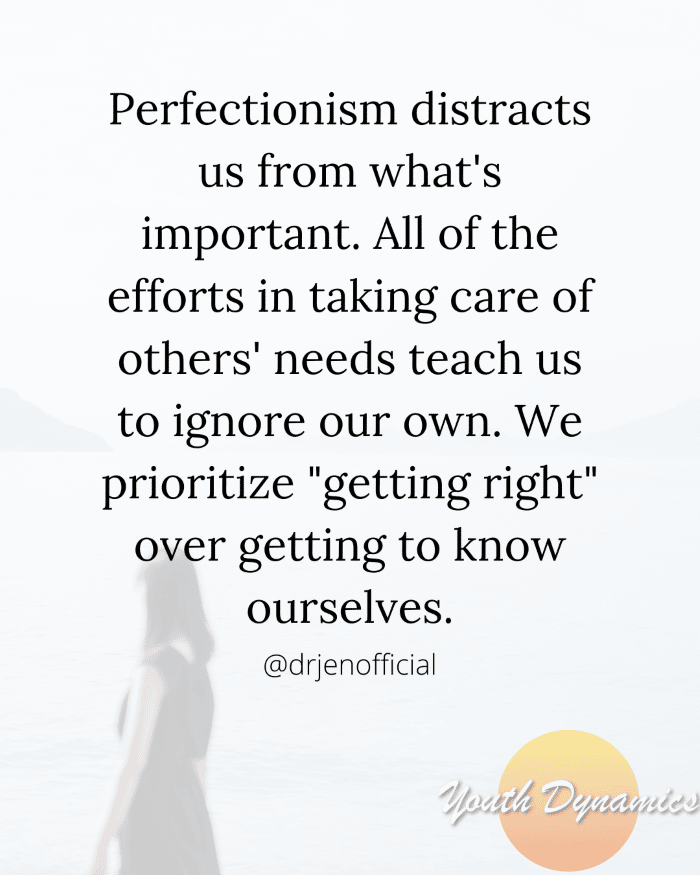 Quote 4: Perfectionism distracts us from what's important. All of the efforts in taking care of others' needs teach us to ignore our own. We prioritize "getting right" over getting to know ourselves. – @drjenofficial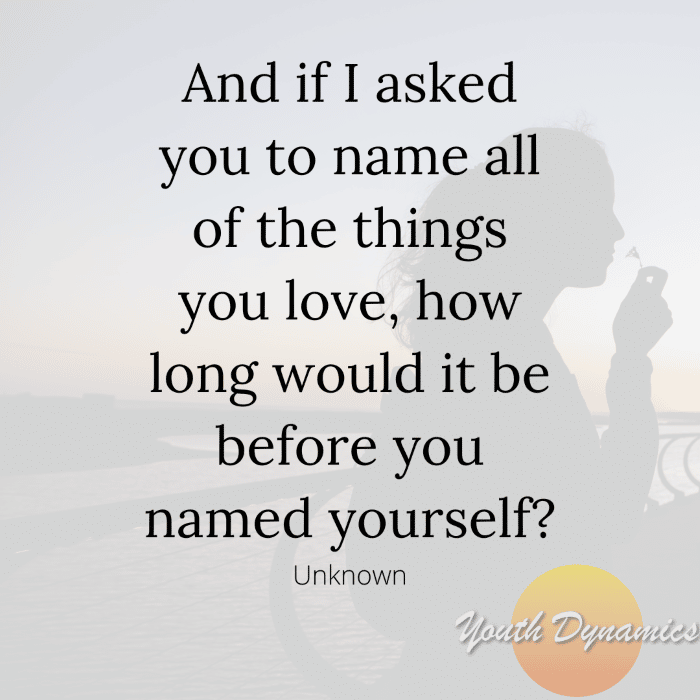 Quote 5: And if I asked you to name all of the things you love, how long would it be before you named yourself? – Unknown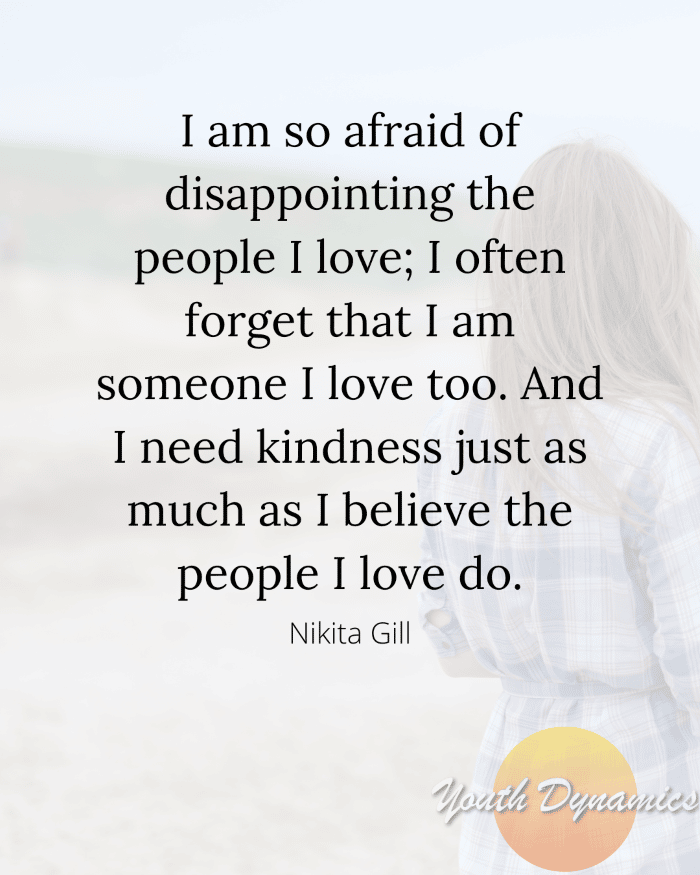 Quote 6: I am so afraid of disappointing the people I love; I often forget that I am someone I love too. And I need kindness just as much as I believe the people I love do. – Nikita Gill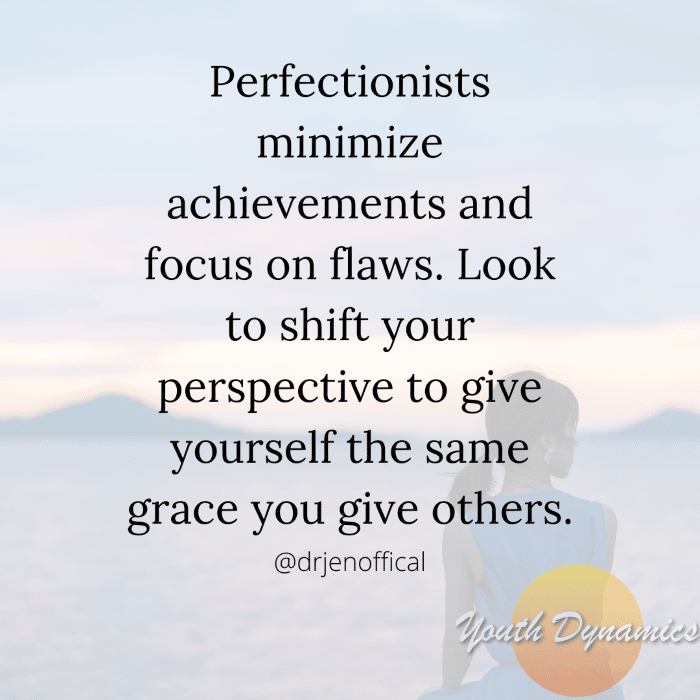 Quote 7: Perfectionists minimize achievements and focus on flaws. Look to shift your perspective to give yourself the same grace you give others. – @drjenofficial
Quote 8: Perfectionism is an avoidance tactic. It promises us that if we use it, we will avoid feeling negative emotions, rejection from others, and feelings of failure. The problem is, it doesn't work. – @drjenofficial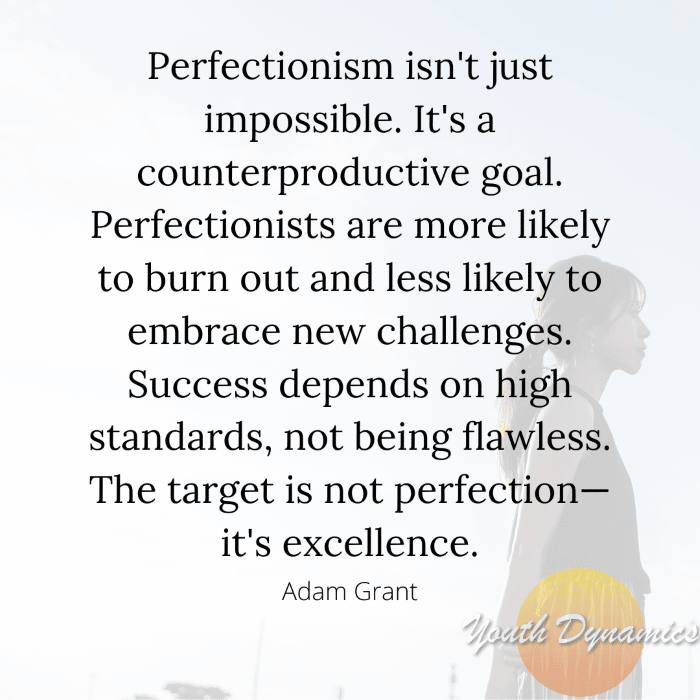 Quote 9: Perfectionism isn't just impossible. It's a counterproductive goal. Perfectionists are more likely to burn out and less likely to embrace new challenges. Success depends on high standards, not being flawless. The target is not perfection—it's excellence. – Adam Grant
Quote 10: We try to be perfect to make our lives better. But it's actually the pursuit of perfection that holds us back. – @drjenofficial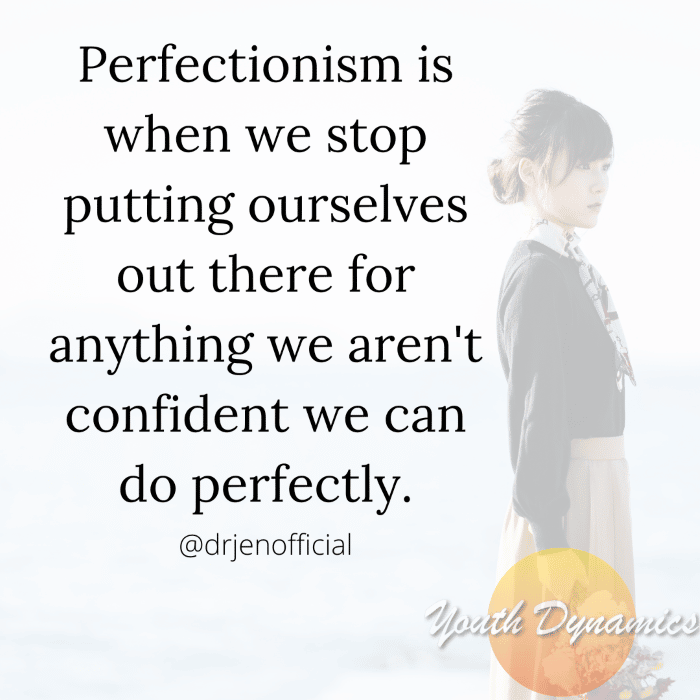 Quote 11: Perfectionism is when we stop putting ourselves out there for anything we aren't confident we can do "perfectly." – @drjenofficial
Quote 12: To be worthy does not mean to be perfect. – @carolynrubensteinphd
Quote 13: Authenticity is the daily practice of letting go of who we think we're supposed to be and embracing who we are. – Brene Brown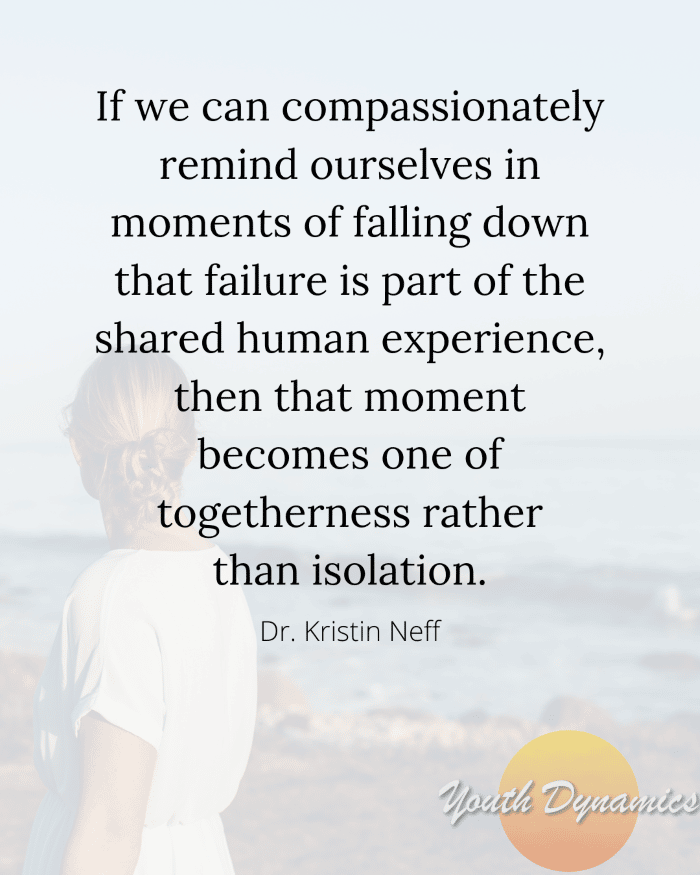 Quote 14: If we can compassionately remind ourselves in moments of falling down that failure is part of the shared human experience, then that moment becomes one of togetherness rather than isolation. – Dr. Kristin Neff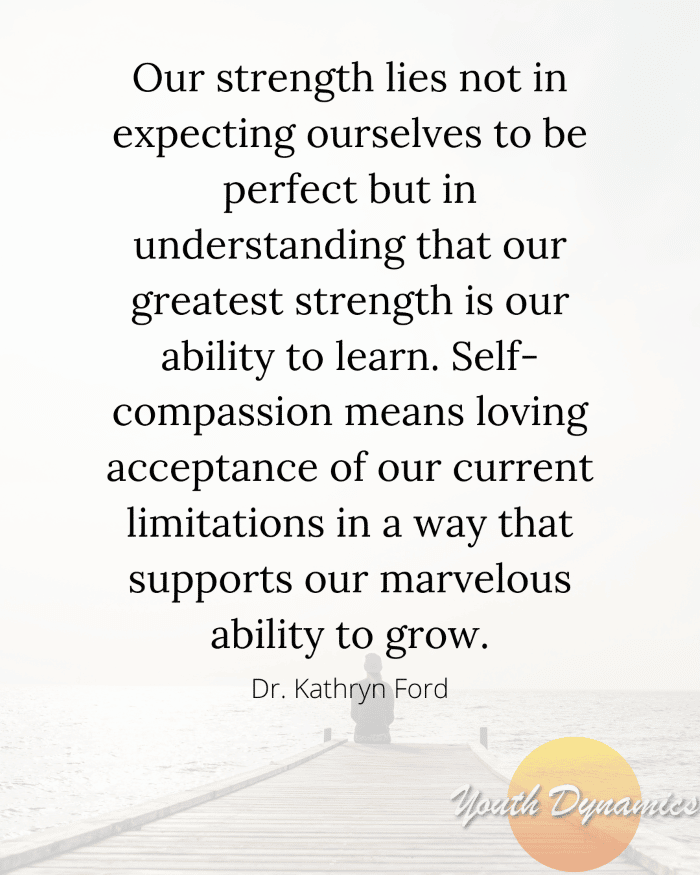 Quote 15: Our strength lies not in expecting ourselves to be perfect but in understanding that our greatest strength is our ability to learn. Self-compassion means loving acceptance of our current limitations in a way that supports our marvelous ability to grow. – Dr. Kathryn Ford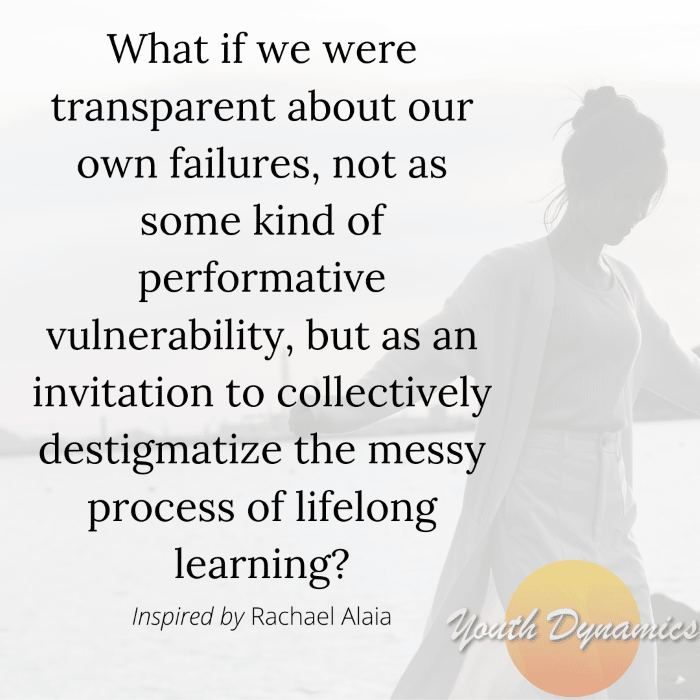 Quote 16: What if we were transparent about our own failures, not as some kind of performative vulnerability, but as an invitation to collectively destigmatize the messy process of lifelong learning? – Rachael Alaia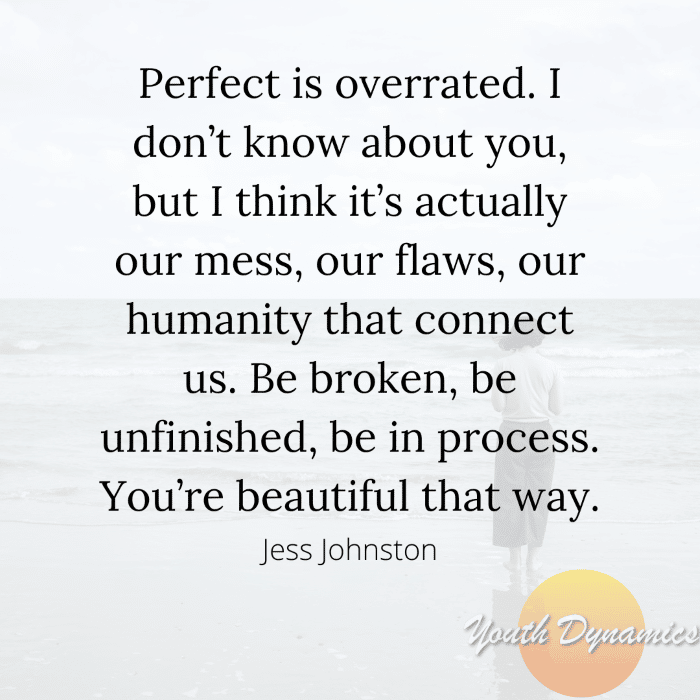 Quote 17: Perfect is overrated. I don't know about you, but I think it's actually our mess, our flaws, our humanity that connect us. Be broken, be unfinished, be in process. You're beautiful that way. – Jess Johnston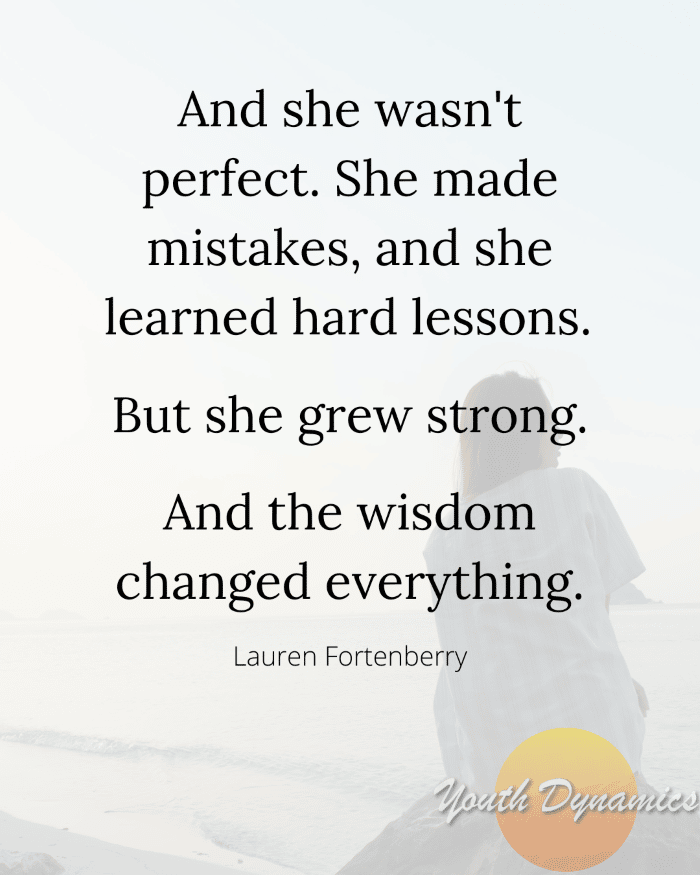 Quote 18: And she wasn't perfect. She made mistakes, and she learned hard lessons. But she grew strong. And the wisdom changed everything. – Lauren Fortenberry
Want More?
Check out the rest of our blog, and follow us on social media. You can find us on LinkedIn at Youth Dynamics of Montana, Instagram at youthdynamicsmt, and Facebook at Youth Dynamics of Montana & People of Youth Dynamics.