See the words that Jessica Sowell, our Western Montana Associate Clinical Director of Community Services, is showcasing below? They highlight belonging—something at the center of our vision and values at Youth Dynamics.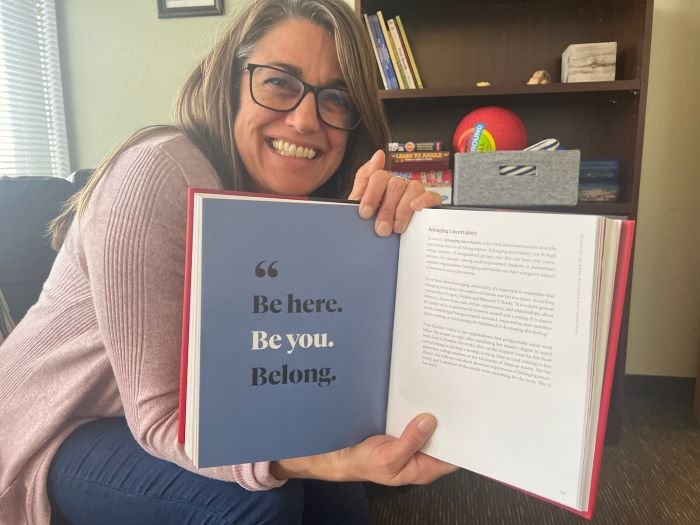 Our Vision:
"Partnering with people to build strong foundations and belonging."
Bridging Belonging with Safety, Growth, & Resilience
Belonging gives way to authenticity & vulnerability, something that can only be achieved in an environment where people feel safe. And only with safety can strong foundations for resilience be built and individuals empowered to meet their full potential.
4 Tenants of Youth Dynamics to Embrace to Foster Belonging
Below are four tenants of Youth Dynamics that, when embraced, create an inclusive, trauma-informed environment that fosters belonging.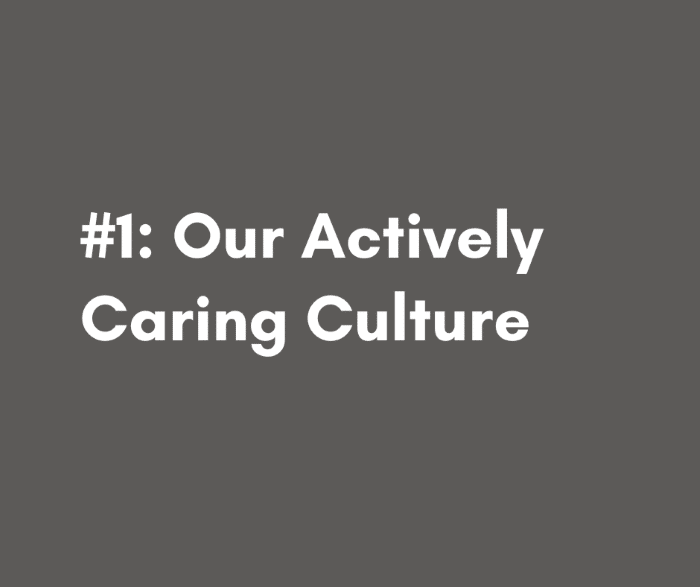 Our Actively Caring Culture
At the heart of our actively caring culture is the platinum rule—treating others how they want to be treated.
We must be aware of biases that cloud our view of the world, whether we realize them or not. As we become more self-aware, we're better able to adopt a nonjudgmental lens, be curious in our work with others, and provide culturally competent, trauma-informed care centered around the needs of each individual.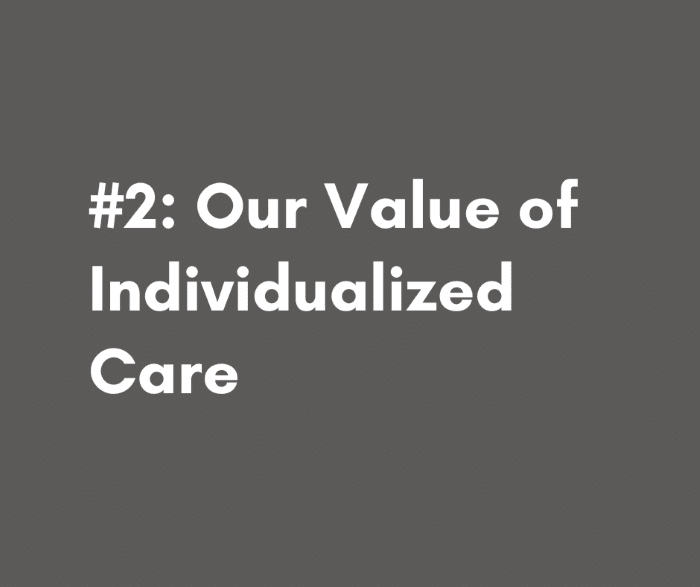 Our Value of Individualized Care
No two people are the same, so a one size fits all approach, whether guiding kids and families or individuals & teams, isn't effective. Remember, culturally competent, strength-based work is empowering, healing, and inherently individualized.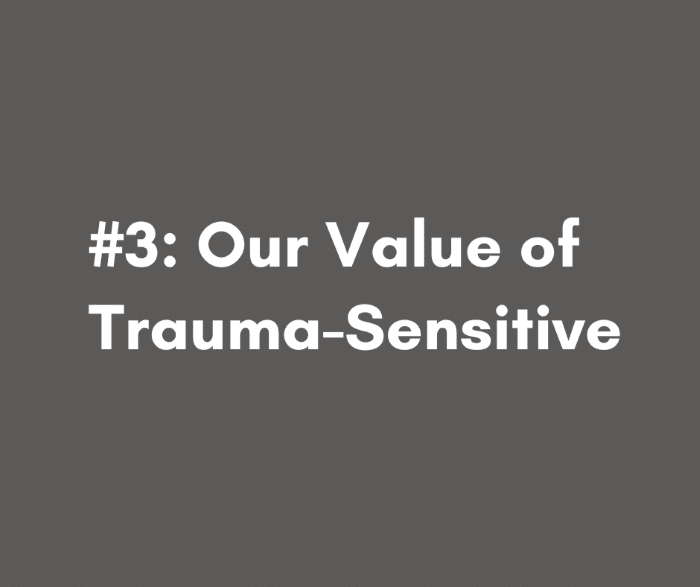 Our Value of Trauma-Sensitive
Every human has a unique, diverse trauma history. And when we slow down to be present and get curious about what others are communicating, both verbally and nonverbally, we're better able to respond in a trauma-sensitive manner—creating an environment where people feel safe to flourish.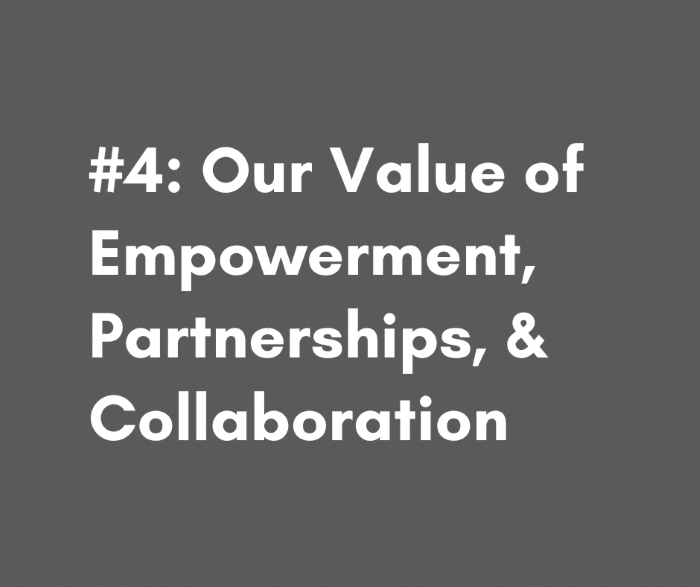 Our Value of Empowerment, Partnerships, & Collaboration
Excellent behavioral health outcomes happen when we partner with people to deliver them, whether with families—giving them a voice and choice in treatment or with teammates, empowering them to take the front seat in their roles in collective team decision-making to drive top-notch, individualized care.
Want More?
Visit our mission and values page to learn more about what guides our work with kids and families and the values at the heart of the behavioral health services we deliver.
Learn More: Youth Dynamics' Vision, Mission, Values, & Continuum of Care
And for more great professional tidbits like this, check out the rest of our blog and follow us on social media. You can find us on LinkedIn at Youth Dynamics of Montana, Instagram @youthdynamicsmt, and Facebook at Youth Dynamics of Montana & People of Youth Dynamics.