The following was written by Great Falls Community Therapist, Brittany Olson, LCPC.
During these trying and uncertain times, anxiety, fear, stress, and worry can take over. These feelings manifest simply because of the unknown.
I am a Licensed Clinical Practicing Counselor at the Youth Dynamics Great Falls Community Office. I help others with skills to calm their fears, but of course, with this new uncertainty in our world, I have my own. If I said I did not, I would be lying.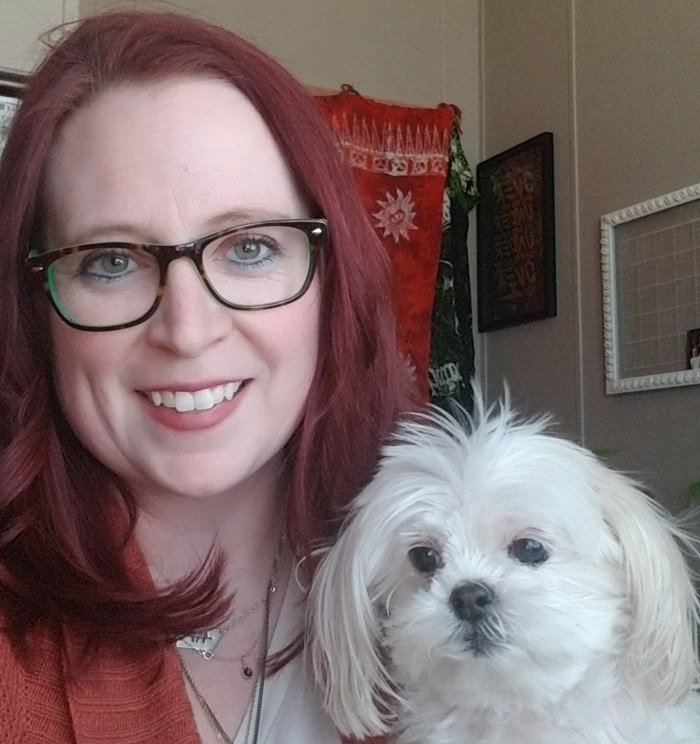 I am lucky to have the support of my team and my dog, Remmy. My dog, Remmy, not only helps me cope with my anxiety, she also helps the kids I work with in therapy. She sits on my lap during my virtual sessions and the kids light up, become more engaged, and stay focused during our time. Her presence helps them see that I am a real person, and this allows them to know it is okay to talk and be open in this new norm of telecommunications.
I also feel blessed to have a home office while I'm working from home. I have added some colorful paintings and tapestries to my walls to match the caliber of my space at the Great Falls Community Office. I keep toys on my desk and have even had kids use toys with me while we talk during our virtual sessions. My goal is to make this very different experience normal for the children I work with.
I make a point to check in with caregivers and ask about their self-care during therapy sessions. Doing this helps me remember that it is not only the child that I am supporting, but the whole family.
It is important to take the time to talk with caregivers alone and give them some time with me. Often, caregivers need someone to validate their feelings just as much as their children's. Many of the caregivers we support have taken on the role of an educator in addition to their regular duties as a parent and perhaps a spouse. All the while, many of them are still maintaining their professional roles in the community.
While I have my own anxiety right now, I know my team at Youth Dynamics is strong and truly dedicated to the children we serve. I feel confident that as we all learn and grow from this experience, we will be better for it in the end.
Furthermore, it seems like kindness is arising everywhere in the world. I saw a small food pantry set up in someones front yard this morning saying 'take what you need', and earlier this week, my Mom's neighbor brought her some homemade stew just to check in.
I truly hope that my YDI team across the state and the families we serve are staying safe and healthy during these times. For those that are struggling, remember, we are stronger together. #YDIStrong