Who doesn't love the holidays? The shimmering lights, family get-togethers, sweet treats, fireworks, and the glistening look of joy on children's faces when they open up their presents on a cold December morning.
But as any parent knows, that magic doesn't just happen. It takes backbreaking work. And when you add that extra labor to a plate that's typically already full, it can lead to something called burnout.
Caregiver burnout is characterized by the following: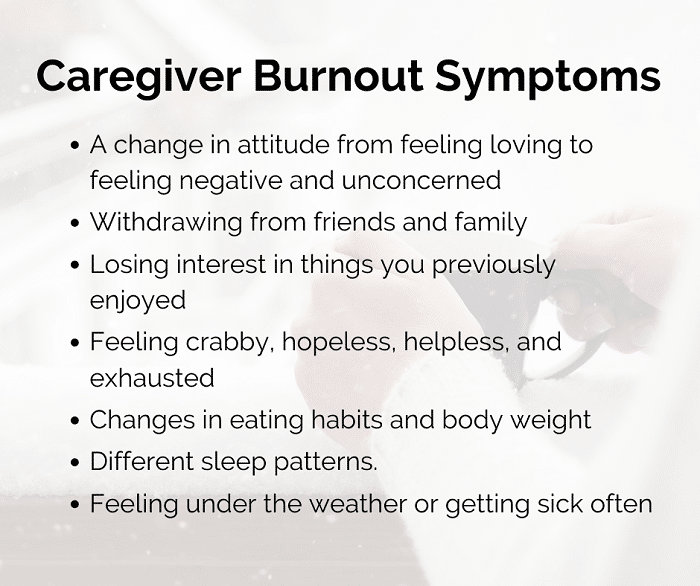 Do any of the items above sound familiar? If so, you're not alone!
Recent surveys show 56% of Americans feel the holidays are too stressful this year. Moreover, 1 in 5 parents report that the seasonal stress they're taking on negatively impacts their kids.
Truthfully, most of us juggle multiple roles outside of parenting and being the deliverer of holiday joy. So, what can you do to keep your stress levels in check?
Below are a few tips to help you combat caregiver burnout.
Tips to Combat Caregiver Burnout
Ask for help.
You don't have to do it all yourself! It's okay to accept support from friends, family, and others in your world.
Don't overdo it.
As caregivers, it's natural to want to make the holidays perfect. But by doing too much, we accumulate excess stress that bleeds onto those we love. So, set realistic expectations and boundaries to make the season the best it can be.
Talk it out.
Chat with a friend, parent, or whoever else is a trusted member of your support system.
Take a break.
We need downtime for our mental, emotional, and physiological systems to function properly. So, schedule a babysitter, some self-care time, and utilize your support systems if needed so you can get regular rest and recover from the hustle and bustle of the season.
Take action!
If you're experiencing burnout that's lasting longer than two weeks, and rest isn't helping, you may be experiencing anxiety or depression. Visit a doctor or therapist who can evaluate your symptoms and recommend treatment.
Want more?
If you enjoyed this article, check out the rest of our blog today, and make sure to follow us on social media. You can find us on Instagram at youthdynamicsmt, and Facebook at Youth Dynamics of Montana, and People of Youth Dynamics.